Smartphone Users Home Page
ELECTRIC BICYCLES ARE HERE!!!
See below...



JUMP BIKEFILM TEASERS
Click here or on the JUMP logo below to preview the second teaser...
See talented riders demonstrating their various skills on these top quality bikes. If you ride bikes yourself, or are just a fan of this great sport, then you're sure to feel inspired by some of the great lines and tricks captured on these short mountain bike films.


Click Here For Film Teaser featuring music by KRONIX!!!

Check out these FREE mountain bike films!

CRASH


Back by Popular Demand!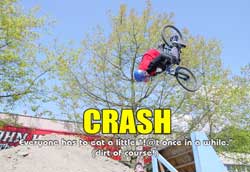 Click here to see this mountain bike
Crash video for FREE!
The sickest, non-stop collection of crashes from on planet earth World Cup to dirt jumps to huge freeride hucks - including "Andres's leap of death"! Tunes include singles from Radio Killer.
"I wasn't scared of that line before you did it... Now I am!" - BO after seeing Andre's death defying crash.
Length: over 12 mins.



PROJECT "X"
Project "X" may just be the strangest mountain bike you will ever see!
Check out this great flick on the building and testing of this totally pimped out custom snow bike with 6 shocks and watch for the Surprise Ending!

Length: approx. 5 minutes.
Click here to see this STRANGE mountain bike video for FREE!


Visit our other web site, realelectricbikes.com for the latest, super cool electric bikes:




HIGH POWER
LED BIKE LIGHTS


1,000 Lumens - Cree T6 bulb
1 year warranty
3 power settings plus strobe mode
Helmet mount/ / 2.5 hour battery / battery charger all included
2.5 hour runtime on high power
Price: $189.00 USD



High performance, high quality car and marine audio by JBL, Arc Audio, Infinity, Nakamichi and Bassworx including CD/ DVD multimedia head unit players, power amplifiers, subwoofers, component speaker systems, electronic crossovers, gold plated RCA interconnect cables, copper power distribution/ fuse blocks, copper wire, custom subwoofer speaker enclosures and much more!




1,200 LUMENS HIGH POWER LED BIKE LIGHT



1,200 Lumens Dual lamp LED bike light:
1,200 Lumens - 2 Cree XML-U2 bulbs
2 year warranty
Compact & lightweight
2 power settings plus strobe mode
3 hour battery / battery charger all included
Price: $399.00 USD

2,000 LUMENS HIGH POWER LED BIKE LIGHT


Great new helmet cam vids coming... For now, check out the
COOL VIDEOS - including "CRASH" and "Project X"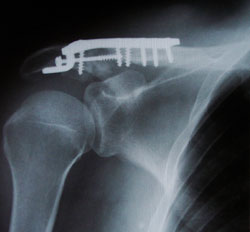 Click here to check out some x-rays from bike crashes!



HTML Sitemap
XML Sitemap




Copyright 2002-Present bikefilms.com - the best mountain bikes, bike videos and bicycle products. All rights reserved.